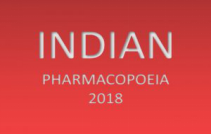 The Indian Pharmacopoeia(IP) has been recognised formally by the National Department of Regulation of Medicines and Health Products of the Ministry of Public Health of Islamic Republic of Afghanistan.
With this Afghanistan has become the 1st country to recognize IP pursuant to the efforts of Department of Commerce and Ministry of Health and Family Welfare.
IP is an officially recognized book of standards as per the Drugs and Cosmetics Act, 1940 and Rules 1945 thereunder. It specifies the standards of drugsmanufactured and marketed in India in terms of their identity, purity and strength.
To ensure the quality of medicinal products, the legal and scientific standards are providedby Indian Pharmacopoeia Commission (IPC) in the form of Indian Pharmacopoeia (IP).