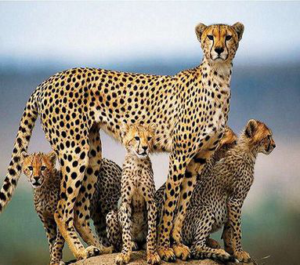 The Supreme Court lifted its seven-year stay on a proposal to introduce African cheetahs from Namibia into the Indian habitat on an experimental basis.
The plan was to revive the Indian cheetah population.
In May 2012, the top court had stalled the plan to initiate the foreign cheetahs into the Palpur Kuno sanctuary in Madhya Pradesh fearing they may come into conflict with a parallel and a much-delayed project to reintroduce lions into the same sanctuary.
A Bench led by Chief Justice Sharad A. Bobdewas nudged by the National Tiger Conservation Authority (NTCA) to take the plunge and go ahead with its plans to bring the African cat to India.