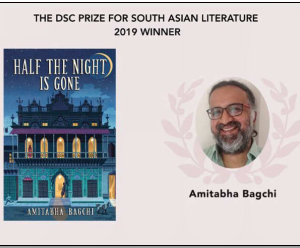 The 8thedition of the IME Nepal Literature Festival, held at Pokhara, concluded with the announcement of the winner of DSC Prize for South Asian Literature 2019.
The $25,000 award went to Amitabha Bagchi for his 2018 novel, Half the Night is Gone.
The DSC Prize, instituted in 2010, awards fiction from the South Asian region, which includes Afghanistan, Bangladesh, Bhutan, India, the Maldives, Myanmar, Nepal, Pakistan and Sri Lanka, as well as from the diaspora.