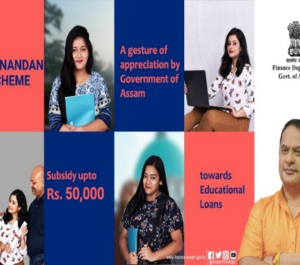 Assam State Finance Minister Himanta Biswa Sarma attended the ceremonial launch of 'Abhinandan' a progressive scheme by the state Finance department on December 26.
Acording to reports, the scheme will provide one time subsidy of ₹. 50,000 in education loan to 1546 students.
It is to be mentioned that this scheme will be implemented in phase manner.
The state govenemnet ascertained that this scheme will immensely help students who have availed students loan.
The scheme covers all commercial banks like the Federal Bank and HDFC and also the regional rural banks like Assam Gramin Vikash Bank within Assam.