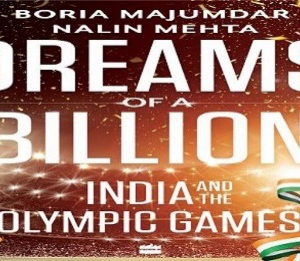 BoriaMajumdar with Nalin Mehta, authored a book titled "Dreams of a Billion: India and the Olympic Games" that describes about the chronicle India's journey in the global sports arena of Olympics .
The book will be published by HarperCollins India in January 2020.
The book comprises of all the wins, the misses, the star sportspersons, their stories, and the challenges and possibilities that lie ahead of India to make its mark in the 2020 Tokyo Olympics.