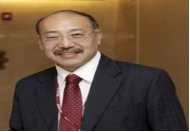 The government has appointed India's Ambassador to the United States Harsh Vardhan Shringla, an expert in India's neighborhood, as the next Foreign Secretary.
According to appointments Committee of the cabinet, Mr.Shringla will take over from Vijay Gokhale for a two-year tenure.
Mr. Shringla was worked closely with Minister for External Affairs S.Jaishankar when he was foreign secretary (2015-2018).