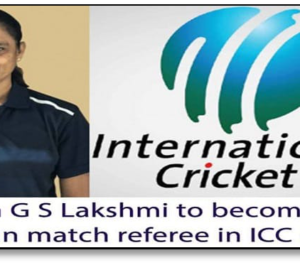 Gandikota Sarva Lakshmi, 51, former Indian Cricketer became the first woman referee in theMen's ODI (One Day International) match after overseeing the opening match of the third series of the World Cup League 2 held in Sharjah Cricket Stadium, in the United Arab Emirates (UAE).
The match is between the UAE and the United States of America (USA). Lakshmi was born in Rajahmundry, Andhra Pradesh.
As of now, she has overseen three women's ODI matches, 16 men's T20 Internationals and seven women's T20 Internationals.