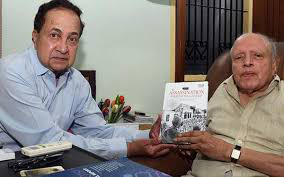 Veteran scientist M.S. Swaminathanreleased a special publication on the Mahatma Gandhi assassination trial titled The Assassination of Mahatma Gandhi – Trial & Verdict 1948-49 published by The Hindu, as part of the History Series.
The special publication is a tribute to Mahatma Gandhi on his 150th birth anniversary year.
The 456-page volume takes the reader through an archival tour beginning with the assassination of Mahatma Gandhi and ending with the findings of the L. Kapur Commission.