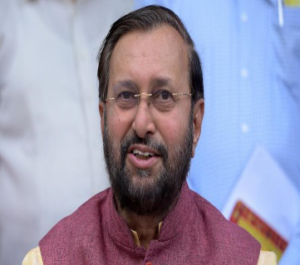 Centre government is planning to revamp 'All India Radio'officially known as 'Akashvani' by introducing Digital Radio in India by 2024, when the country will be technologically- equipped for it.
The announcement in this regard was made by Union Information and Broadcasting (I&B) Minister Prakash Javadekar at the 2019 Akashvani Annual Awardin New Delhi.
About All India Radio (AIR)
AIR was established in 1936 and is officially known as Akashvani since 1956. It is the national public radio broadcaster of India and is a division of Prasar Bharati, which is India's largest public broadcasting agency. AIR is sister service of Prasar Bharati's Doordarshan television Network.