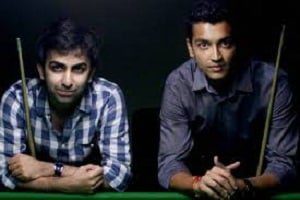 The Indian duo of Pankaj Advaniand Aditya Mehta clinched International Billiards & Snooker Federation (IBSF) World Snooker Team Championship 2019 held in Mandalay, Myanmar by defeating Thailand's C.Pongsakorn and D.Poramin by 5-2.
Myanmar Open Billiards 2019which consisted of the 150 Up World Billiards Championship and World 6Reds, World Team Snooker championships 2019 was held from September 9-25, 2019 and was hosted by Myanmar Billiards & Snooker Federation (MBSF).
It was the 23rd world title for Advani and the first title for Mehta.