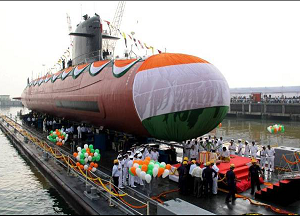 The stage is getting set for the Indian Navy to take the delivery of the third `Scorpene' submarine `Karanj' by the end of this year, and all the six will be delivered by 2022.
Karanj was launched into water in January 2018 and is currently in advanced stages of sea trials. The first Scorpene, Kulvari, was commissioned in 2018 and it would go for a normal refit after six years in 2023, during which time time the AIP would be installed. Second ScorpeneKhanderi was inducted in 2019.
What is AIP & why is it important for the submarines?
It is a module which gives stealth and extended endurance to diesel-electric submarines and allows them to stay in the water longer without access to the outside air.
With the Kalvari Class submarine is fitted with an AIP system onboard, it will have the potential to run its electric propulsion motor and electrical network and bypassing the traditional batteries