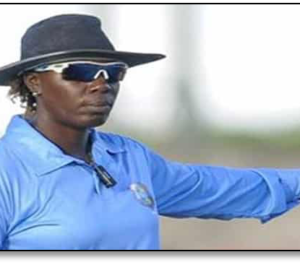 Jacqueline Williamsof Jamaica becomes the first woman third umpire in men's international cricket match. The 43-year-old Jamaican woman oversaw all 3 matches of the Twenty20 International (T20I)  series in Grenada, West Indies  between West Indies and Ireland.
Key Points:
43-years-old Jacqueline Williams stood as umpire in 2015 ICC Women's World Twenty20 Qualifier tournament.
In 2017, she was one of the four umpires in Women's Cricket World Cup Qualifier.