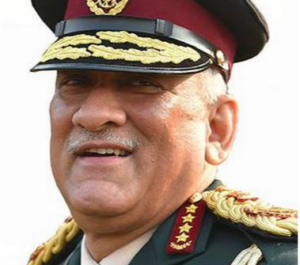 The Ministry of Defence (MoD) has approved the Rules of Business for the newly created Department of Military Affairs (DMA) headed by the Chief of Defence Staff (CDS).
The DMA headed by Gen Bipin Rawat will have two Joint Secretaries, 13 Deputy Secretaries, 25 Under Secretaries and 22 Section officers.
The training policy, most of the training establishments and cadre management of the Services will be under the purview of the DMA adding that defence diplomacy of the neighbourhood countries would also be under the CDS.
The DMA is the fifth department in the MoD, the others being the Department of Defence, the Department of Defence Production, the Department of Defence Research and Development and the Department of Ex-Servicemen Welfare.
The Services have been brought under the ambit of the DMA in addition to the Territorial Army and works relating to the three Services and procurement exclusive to the Services except capital acquisitions.