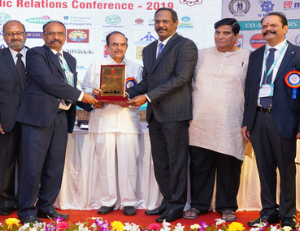 The Indian Public Relations Association is holding an annual national seminar to improve the management skills of public sector consultants. The organization is presenting national awards to top corporate officials and top officials in the field of public relations.
The awards were given two awards, NLC, India's Best Social Responsibility Agency and Best Enforcement of Right to Information Act.
This is the 5thconsecutive year that NLC and India have won the award for the best implementation of the Right to Information Act.