National – Dairy Of Events
Pink tickets for women for free travel in DTC and cluster buses
Pink ticketswill be issued to women passengers  under the Delhi government's scheme for free travel in DTC and cluster buses which was approved by the Delhi Transport Corporation (DTC) board.
The scheme has been approved till March 2020 and it will be rolled out on Bhai Dooj on October 29. Women travelling in DTC and cluster buses will be given pink tickets having a face value of ₹10 each.
The government will then reimburse the transporter based on the number of such tickets issued.
Centre organized an exhibition of ITM 2019 in New Delhi
Government organized an exhibition of India Tourism Mart (ITM) 2019in New Delhi on 24 September.
The exhibition was inaugurated by the Union Minister of State for Culture and Tourism (Independent Charge), Shri Prahlad Singh Patel. 
Aim:
The exhibition aims to position the tourism destinations and products of the country in international source markets.
This is the2nd edition of the Mart. It is organized in line with the major international travel marts held annually in countries across the world.
ITM 2019 will provide a huge platform at the national level for trade and hospitality service providers in the country to interact and conduct business with their counterparts from overseas.
Organized by:
The exhibition was jointly organized by theMinistry of Tourism and the Federation of Associations in Indian Tourism and Hospitality (FAITH).
Participants:
In this exhibition, over 240 international delegates from 51 countries and 160 exhibitors from across the country will be participating.
5th Indian International Science Festival to be held in Kolkata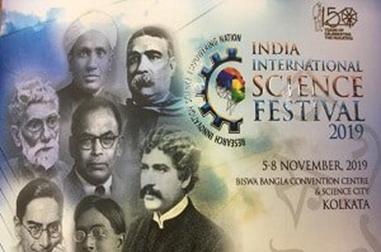 The Union Minister for Science and Technology, Earth Sciences and Health and Family Welfare, Dr. Harsh Vardhan announced to organise the 5th edition of the Indian International Science Festival (IISF) that is to be held in Kolkata from November 5 to 8. The theme for 2019 is "RISEN India – Research, Innovation, and Science Empowering the Nation". The event will be held at Biswa Bangla Convention Centre, Science City, Satyajit Ray Film and Television Institute (SRFTI), Bose Institute and Indian Institute of Chemical Biology(IICB) in Kolkata.
Key points:
Aim:The aim of this festival is to celebrate India's scientific and technological advancements with the participation of students, innovators, scientists, craftsmen and farmers.