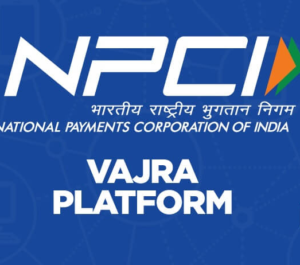 The National Payments Corporation of India (NPCI) launched the Vajra Platformto make payments fast and secure. The platform is based on blockchain technology.
Aim:
The main objective of the Vajra Platform is to provide automated clearing and settlement of payments and drastically reduce the need for manual reconciliation.
Benefits:
The benefits of the Vajra Platform:
Near real-time clearing and settlement of transactions
Minimal reconciliation of transactions
♦Improved security and reduced operational and financial risks
♦ Legitimate audit trail as DLT is incorruptible
♦ Vajra Platform will  be used for Aadhaar authentication by the Unique Identification Authority of India (UIDAI).