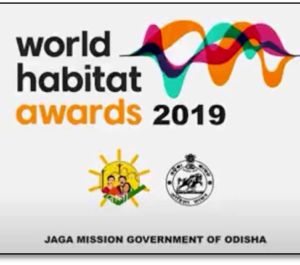 Odisha won the 'World Habitat Award' for Jaga Mission also calledOdisha Liveable Habitat Mission (OLHM), a slum land titling project executed for the benefit of millions of urban-poor people living in slums.
The award was given by the World Habitat, a UK (United Kingdom) based organization which gives the award annually to recognize innovative housing projects around the world.
Key Points:
The Jaga is a society under Housing and Urban Development Department (HUDD), Government of Odisha.
The OLHM-JAGA aims at transforming the slums into livable habitats and under which 52,682 urban poor families living in the slums have been granted land rights certificate.
The mission works under the Odisha Land Rights to Slum Dwellers Act passed in September 2017.