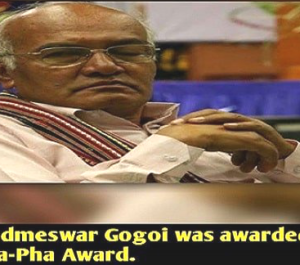 Padmeswar Gogoi, was bestowed with the first edition of Siu-Ka-Pha awardfor the year 2019 by the Central Committee of Different Ethnic Groups and the organizations of the Golaghat district at the Siu-Ka-Pha Samannay Kshetra in Golaghat, Assam.
The award was presented by Dhiren Hazarika, Deputy Commissioner (DC) of Golaghat, and includes a citation, a memento, a cheleng chador and cash prize of Rs. 10,000.
Key Points:
Padmeswar is an educationist, botanist and a researcher in Folklore.
He was bestowed with the Siu-Ka-Pha Award to recognize his contribution in the field of Botany and Science.