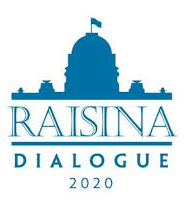 The Raisina Dialogue is to be held between January 14, 2020 and January 16, 2020. It is a multilateral conference that is held in New  Delhi annually since 2016. The dialogue is organised by the Ministry of External Affairs and Observer Research Foundation.
Highlights
This year, in 2020, number of foreign ministers are to attend the dialogue. It includes ministers from Russia, Iran, Maldives, Morocco, Australia, Bhutan, Denmark, Czech Republic, Uzbekistan and Estonia.
Theme: 21@20: Navigating the Alpha Century.