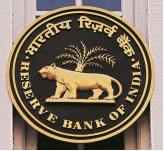 The Reserve Bank of India (RBI) under the aegis of Financial Inclusion Advisory Committee (FIAC) has set up a 5 year planof formulation of National Strategy for Financial Inclusion (NSFI) for the period 2019-2024. This has been done keeping in view the global trend of financial inclusion which acts as a key driver of economic growth.
NSFI approval: The national strategy plan, i.e., NSFI was finalised and approved by Financial Stability Development Council (FSDC) and the final documents were released by RBI deputy director Mahesh Kumar Jain at the high level meeting on Financial Inclusion for the North East region at Agartala, Tripura.
Financial Stability Development Council:
It is an apex body constituted by govt. of India on the recommendations of the committee headed by Raghuram Rajan (former RBI governor) in 2008.
The chairperson of this council is the Union Minister of Finance (MoF) of India Smt. Nirmala Sitharaman.
About Reserve Bank of India(RBI):
Headquarters- Mumbai, Maharashtra