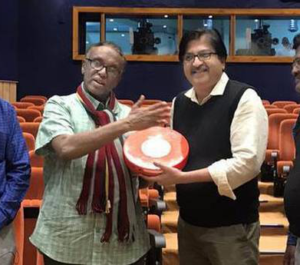 Ø African cinematic heritage, the negatives of an epic Somali film thought to have been lost were 'discovered' in the vaults of the Pune-based National Film Archive of India (NFAI). 
Ø The Somali Dervish, a four-hour-long 1985 masterpiece by eminent Somali poet, playwright and film-maker Said Salah Ahmed, chronicles the revolutionary Somali Dervish movement under the leadership of the legendary anti-colonial fighter Mohamed Abdullah Hassan, revered as the 'Father of Somali Nationalism' and known by the sobriquet 'Mad Mullah'.
Ø It chronicles Hassan's two-decade struggle against British colonialism in the late 19th and early 20th centuries till his death in 1920.
Ø Shooting of the 280-minute film (also known as The Somalia Dervishes) began in 1983 and was completed in 1985. It was produced by an Indian company.