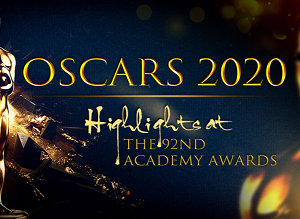 Motion Picture Arts and Sciences look beyond the home turf, and English language, to write history. Mr. Bong's searing look at class divides Parasite  became the first non-English feature film to win the Best Film Oscar at the 92nd Academy awards.
Joaquin Phoenix won Best Actor for playing a failing clown who finds fame through violence in the dark comic-book tale Joker.
Renee Zellweger was named Best Actress for her performance as an ageing Judy Garland in the musical biopic Judy.
American Factory, a documentary produced by Barack and Michelle Obama for Netflix about a manufacturing plant in the U.S. Midwest reopened by a Chinese billionaire, won the Oscar for best documentary.