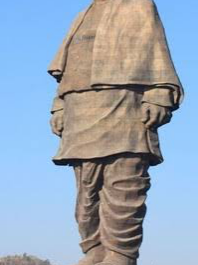 The 182-meter tall Statue of Unity in Gujarat has been included in the Shanghai Cooperation Organization's '8 Wonders of SCO' list, External Affairs Minister S Jaishankar announced.
The 'Statue of Unity', the world's tallest statue, is a monumental tribute to Sardar Vallabhbhai Patel, independent India's first home minister as well as deputy prime minister.
The statue was inaugurated in October 2018 by Prime  Minister Narendra Modi on the occasion of Patel's 143rdbirth anniversary.