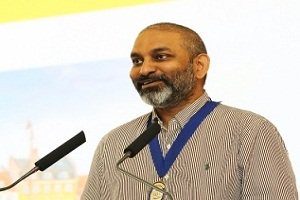 Suresh Chitturi, Vice Chairman(VC) and Managing Director(MD) of India's poultry firm Srinivasa Farms was appointed as the new Chief of the International Egg Commission(IEC) for a 2-year tenure. His appointment was announced at the IEC Global Leadership Conference in Copenhagen, the capital of Denmark.
Key points:
He is also the first chair from Asian region. He also served as the vice chief of IEC for 2 years since 2017.
About IEC:
It is a membership organisation dedicated to the global egg industry.
World Egg Day is celebrated on the second Friday of October and was constituted by IEC at a conference held in Vienna in 1996.