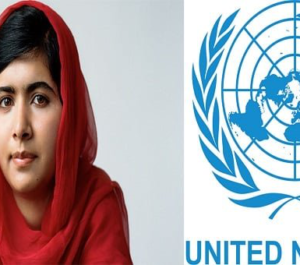 Malala Yousafzai(also known as Malala), a Pakistani activist for female education and the youngest Nobel Peace Prize (2014) laureate, was named as "the most famous teenager in the world" by the United Nations (UN) in its 'decade in review' report released on December 23, 2019.
Key Points:
The report covers a decade of major events happened between 2010 and the end of 2013, celebrities and agreements that have become most famous. The report includes big news such as the devastating earthquake in 2010 in Haiti (a Caribbean country), the conflict that began in Syria in 2011 & Malala's work in favour of girls' education for the year 2012.
Malala appointed as a UN Messenger of Peace in 2017 & recently on December 18, 2019, Teen Vogue ,a former US print magazine, has chosen Malala as its cover person for its last issue of the decade.
About United Nations (UN):
Headquarters– New York, United States(US)
Founded– 24 October 1945