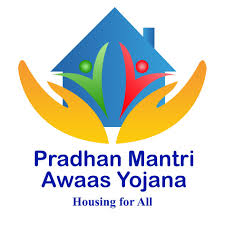 The Central Governmenthas aimed to achieve objective of Housing for all by 2022 (which coincides with 75 years of Indian independence) under Pradhan Mantri Awas Yojana-Grameen (PMAY-G)
Key Points:
For the past 5 years, more than one crore 50 lakh rural houses have been sanctioned & completed by the government.
Under the 2ndphase of the scheme, the eligible people will get one crore 95 lakh houses. Government has set a target of 60 lakh houses for the current financial year-FY 20.
About Pradhan Mantri Awas Yojana (PMAY)– Housing For all scheme:

It is an initiative by the Government of India in which affordable housing will be provided to the urban poor with a target of building 20 million affordable houses by 31 March 2022.
It has 2 components:
Pradhan Mantri Awas Yojana (Urban) (PMAY-U) for the urban poor. It is run by Ministry of Housing and Urban Poverty Alleviation. And Pradhan Mantri Awas Yojana (Gramin) (PMAY-G or PMAY-R) for the rural poor. It is run by Ministry of Rural Development.