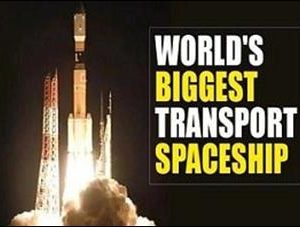 Japan's unmanned H-2B rocket lifted off with cargo vessel Kounotori8 towards the International Space Station (ISS) from the Japan Aerospace Exploration Agency's (JAXA) Tanegashima Space Center in southwestern Japan, which is considered as the world's biggest transport spaceship. It intends to deliver about 5.3 tonnes of supplies to astronauts at the ISS.
Key Points:
Kounotori8 means "white stork" in Japanese.
The main contractor for the Japanese H-2B rocket was Mitsubishi Heavy Industries (MHI).
About JAXA:
Formation: 1 October 2003
Motto: One JAXA
Headquarters: Chōfu, Tokyo, Japan