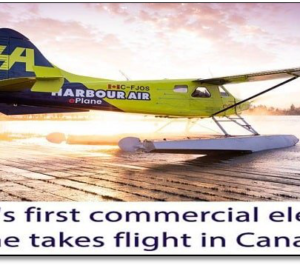 The World's first fully electric commercial aircrafttakes test flight in Vancouver, Canada.
It is manufactured by Harbour Air and Magnix and involves a six-passenger DHC-2 de Havilland Beaver with a 750-horsepower (560 kW) magni500 propulsion system, and was piloted by Greg McDougall, founder and Chief Executive of Harbour Air.
Key Points:
Civil aviation is one of the fastest growing sources of carbon emissions and the International Civil Aviation Organization (ICAO) has encouraged greater use of efficient Biofuel engines and lighter aircraft materials.