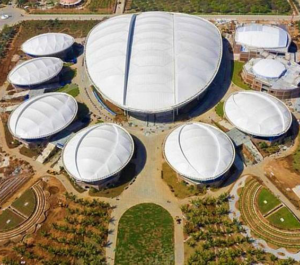 The World's largest meditationcentre was inaugurated at Kanha Shanti Vanam in Hyderabad, Telangana to mark the 75th anniversary of the formation of Shri Ram Chandra Mission (SRCM) and Heartfulness Institute. The center is dedicated to the first guide of Heartfulness LalajiMaharaji. It can accommodate 1 lakh practitioners at a time.
Key Points:
The meditation center is built in 30 acres with a central hall and eight peripheral halls.
To celebrate the 75thanniversary, special sessions will be addressed by President Ram Nath Kovind on February 2, 2020 and social activist Anna Hazare on February 8, 2020.