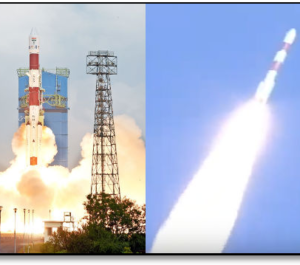 India's Polar Satellite Launch Vehicle (PSLV) marked its 'Golden Jubilee' launch by injecting India's advanced radar imaging satellite RISAT-2BR1 and nine other customer satellites from Japan, Italy, Israel and the U.S., into their intended orbits.
The PSLV, which has a history of successful launches of payloads that include Chandrayaan-1, Mars Orbiter Mission and the space recovery mission.
The PSLV had carrying capacity of 850 kg, and over the years it has been enhanced to 1.9 tonnes. The PSLV is very versatile, having various mission options Mr.Sivan said.
The PSLV had helped take payloads into almost all the orbits in space, including the Geo—Stationary Transfer Orbit (GTO), the moon and mars, and would soon be launching a mission to the Sun.
RISAT—2BR1 will be used for agriculture, forestry, disaster management support and national security.