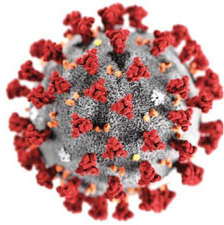 The coronavirus outbreak in China may be over by April, but deaths surpassed 1,000 and the World Health Organization (WHO) warned of a global threat potentially worse than terrorism.
Renamed COVID-19
With 99% of cases in China, this remains very much an emergency for that country, but one that holds a very grave threat for the rest of the world he said.
The first vaccine was 18 months away, said the WHO, urging global unity to prevent 'far more cases and far higher costs' from the disease now officially named COVID-19 by the WHO.
"co" stands for "corona", "vi" for "virus" and "d" for "disease", while "19" was for the year, as the outbreak was first identified on December 31, 2019.