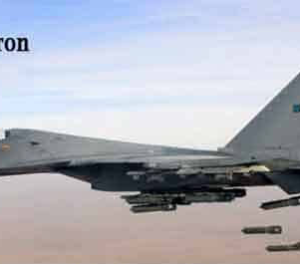 As per the Chief of the Indian Air Force (IAF),Air Chief Marshal Rakesh Kumar Singh (RKS) Bhadauria,the induction ceremony of a Sukhoi-30 MKIs (Su-30 MKI) squadron in the southern skies will take place in the presence of Union Defence Minister Rajnath Singh at Thanjavur in Tamil Nadu (TN) on January 20,2020.
The range of this will be in the Indian Ocean region (IOR) up to Suez Canal.
It will be the IAF's 2ndfrontline fighter squadron based in South India, with the most potent platform capable to perform predominantly maritime role and certainly a secondary to all other defensive mechanism.
The Indian Air Force's 222 Squadron, 'The Tiger sharks' has been resurrected with state-of-the-art Sukhoi-30 MKI multirole fighter aircraft