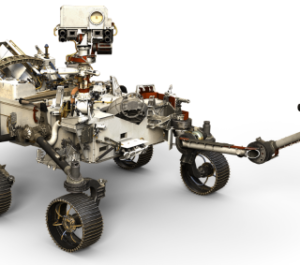 NASA (National Aeronautics and Space Administration) is all set to send a new laser-toting robot named 'SuperCam' to Mars for studying mineralogy and chemistry from up to about 20 feet (7 meters) away, to help scientists in finding the signs of fossilized microbial life on the Red Planet i.e. Mars.
SuperCam, a rock-vaporizing instrument is a part of seven instruments aboard the Mars 2020 rover.
About Mars 2020 rover mission:
It is part of NASA's Mars Exploration Program which will launched between July 17 – Aug. 5, 2020 Cape Canaveral Air Force Station, Florida. It will land at Jezero Crater, Mars on Feb. 18, 2021. The mission duration is at least one Mars year (about 687 Earth days). The Mars 2020 rover is designed to better understand the geology of Mars and seek signs of ancient life.