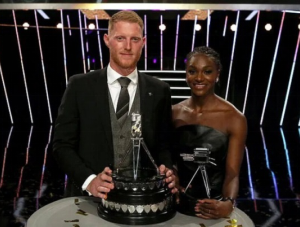 Stokes is only the fifth cricketer, and the first since Andrew Flint off in 2005, to have received the honour since it began in 1954.
The award, announced, 15 December, is part of BBC's annual sporting awards, and celebrates the best of British sport, with the public voting on shortlisted candidates.
The men's one-day team were declared Team of the Year for their World Cup win, while the victory itself was voted Greatest Sporting Moment of 2019.