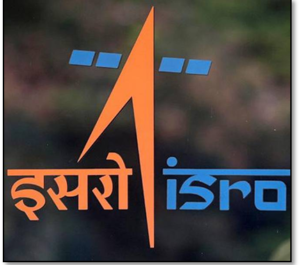 Latest Inventions on Science & Technology
First Indigenous Fuel Cell System launched on CSIR Foundation Day
The President of India Ramnath Kovind unveiled the first Indigenous High-Temperature Fuel Cell System.
This system is developed by Council of Scientific and Industrial Research (CSIR) in partnership with Indian industries under India's flagship program named "New Millennium Indian Technology Leadership Initiative (NMITLI)" on the occasion of CSIR Foundation Day in New Delhi.
The 5.0 kW fuel cell system generates power in a green manner using methanol / bio-methane, with heat and water as bi-products for further use; amounting to greater than 70% efficiency, which otherwise may not be possible by other energy sources.
Pilot Project for 'Industry 4.0' launched at the Modern Coach Factory, Raebareli
The Ministry of Railways and Department of Science & Technology in partnership with Indian Institute of Technology(IIT) Kanpur launched a pilot project for implementation of ,'Industry 4.0'which is a subset of the 4th industrial revolution, at Modern Coach Factory (MCF) at Raebareli, Uttar Pradesh (UP). This launched project, would be undertaken under the aegis of "Technology Mission for Indian Railways" (TMIR).
Industry 4.0:It is the name given to current trends in automation and data exchange in manufacturing technologies for productivity increment. Industry 4.0 makes use of Internet of Things(IoT), Artificial Intelligence(AI), Big Data & Analytics, Machine Learning and Cloud Computing. As Industry 4.0 is a complex system, the architecture will have to be gradually expanded in phased manner only inorder to achieve Overall Equipment Effectiveness (OEE).
About MCF, Raebareli:
Founded: 2012.
Headquarters: Raebareli, Kanpur, Uttar Pradesh.
This MCF has the capacity to manufacture 1000 passenger coaches annually.
It has increased its production 710 Linke Hofmann Busch(LHB) coaches in 2017-2018 to 1425 LHB coaches in 2018-2019.
ISRO initiated 'Project NETRA'- A space situational awareness step to detect debris and other hazards to Indian satellites
The Indian Space Research Organisation (ISRO) has initiated 'Project NETRA' in the middle of its Chandrayaan campaign last month, in-order to detect debris in space and other hazards in Indian satellites which would act as a step for Space Situational Awareness(SSA). The project is estimated to be worth of Rs. 400 Crore.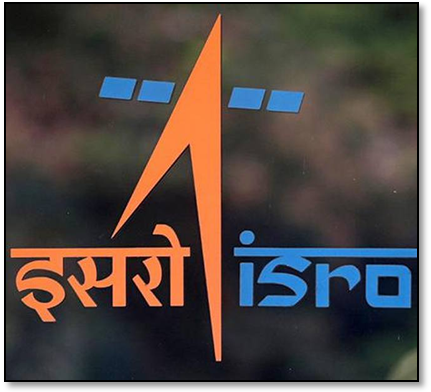 SSA: India will have its own SSA like other space powers in predicting debris to Indian satellites and this SSA will be the first for low-earth orbits (LEO). It will have remote-sensing spacecraft.
NETRA:ISRO plans to add observational facilities like connected radars, telescopes, data processing units and a control centre under NETRA which has the ability to track objects/debris as small as 10cm upto a range of 3400km and also equal to space orbit of 2000km.
A new mineral 'Goldschmidtite' discovered inside a diamond
Nicole Meyer, graduate student at the University of Alberta's Diamond Exploration Research and Training School, Canada and the lead author of the research, discovered a new mineral named  'Goldschmidtite'inside a diamond from a mine- Koffiefontein pipe in South Africa run by De Beers. It is named goldschmidtite in honor of Victor Moritz Goldschmidt, the founder of modern geochemistry.
Key Points:
The study "Goldschmidtite, (K,REE,Sr)(Nb,Cr)O3: a New Perovskite Supergroup Mineral Found in Diamond from Koffiefontein, South Africa," was published in American Mineralogist.
It has high concentrations of niobium, potassium and the rare earth elements lanthanum and cerium and the rest mantle is dominated by other elements, such as magnesium and iron.
It was estimated that the mineral was formed about 170 kilometers beneath Earth's surface, at temperatures reaching nearly 1,200 C.
Astronomers detect a Jupiter-like planet named "GJ 3512 b"
Astronomers unexpectedly discovered a gas giant Jupiter-like planet named"GJ 3512 b" which is orbiting a dwarf star, located about 30 light-years from the sun. The discovery was published in the journal Science and the lead author of the study is Juan Carlos Morales from the Institute of Space Studies of Catalonia, Spain.
Key Points:
The planet completes one orbit around the star every 7 months and has a mass about half that of Jupiter.
The red dwarf star has a mass about 12% of the sun.
It was detected using the radial velocity method with the CARMENES (Calar Alto high-Resolution search for M dwarfs with Exoearths with Near-infrared and optical Échelle Spectrographs).
According to current theories, this planet shouldn't exist.